Catering services
At midday, a small hollow: take advantage of our sunny terrace at the foot of the Sétaz cable car (winter only)
Loosen up in our soft and comfortable sheepskins that will warm you up and enjoy on the go our menu of the day, a Savoyard speciality, a big salad, a good homemade hamburger… without forgetting a small dessert to finish everything smoothly!
In the evening, take your time in our friendly and warm restaurant where a traditional cuisine of contemporary inspiration is proposed to you.
Everything is homemade and cooked on the spot using fresh local and regional quality products.
We propose a daily menu and limited « à la carte » dishes (3 or 4 starters – 3 or 4 main courses – 3 or 4 desserts) to guarantee the quality and freshness of the products.
Simplicity is only equaled by quality to enjoy every opportunity!
A nice selection of local and abroad wines is also available to satisfy your taste buds.
The entire restaurant team is waiting for you to offer you a 100% gourmet moment!
Practical information (winter season) :
> At lunch time (service from 12.00 to 2:00 pm) :
– Dish of the day: 14 or 15 €
+ à la carte choice
– Children's menu (up to 10 years old included): 13 €
In the evening, the restaurant is open from 19h15 to 20h30 (reservation recommended) :
– Daily menu (4 courses) : 34 €
+ A simple « à la carte » menu that varies with the seasons, market products and according to the chef's suugestions
During the summer season, the restaurant is not open for lunch.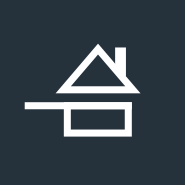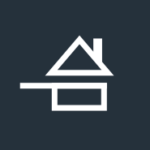 "Home-made Kitchen" read more
The bar
A place where you will have the pleasure to meet in the morning to enjoy our organic coffee, an express breakfast at the counter or by spending time at a small table before taking the cable car or going for a walk. And it is also a good place throughout the day to take a break, to regain strength, to warm up before going back to ski, to walk, to sled, to skate, to visit, to stroll or even for after-skiing, to dring an aperitif or digestive….
The bar is open from 8am to 11pm (summer : from 4.00 to 11.00 pm)
Come and discover the charm of our small lounge at the fireside in the late afternoon when you have removed your ski boots. A cosy and warm place, where we invite you to relax over a drink with family, friends or between lovers. Books and board games are at your disposal. So many simple pleasures that will become beautiful memories!
Breakfast
As gourmet buffet style, a varied and tasty breakfast is proposed.
« Viennoiseries », fresh breads, homemade jam, spreads, choice of cereals, dried fruits, seasonal fruit, deli meats, cheeses, yoghurts, eggs : all products are carefully selected to offer you the best quality, some are organic and some can be gluten-free, or lactose free on demand. Homemade cakes are also available every morning (cakes, gingerbread, pancakes, brioches or Saint-Génix as you feel like having).
Fill up with energy every morning between 8am and 10am.
13 € per person and 6,50 € for children up to 10 years old included.